Weekday mornings as a parent can be rushed and panicked: What are the kids taking for lunch? Is netball training today or Friday? Where is that permission slip that needs signing?
Linda Eagleton, founder of Creative Surrounds and member of the Institute of Professional Organisers, and Gemma Quinn, a silver-certified tidying consultant of the KonMari 'does it spark joy?' method, know a thing or two about teaching people how to tidy, declutter and organise their homes.
Gemma and Linda recommend involving your children in the reorganisation process as much as possible, giving them a sense of ownership and responsibility for the operations surrounding home and school life, making your life easier and helping you get ahead of the new school term.
Here are Linda and Gemma's top cleaning and organising hacks to make the upcoming schooldays simpler and less stressful.
Build your own meal kits
Gemma suggests sitting down with the family and asking each person to nominate a favourite meal that can be whipped up quickly and easily.
To make the meal kits, stick a photo or write the name of the meal on the side of a box, along with a list of ingredients and quantities required. Once you've cooked the meal, add more ingredients to the box for next time.
This is an easy way to get children involved in dinner and great for parents wishing to return home to a pre-planned, pre-portioned and simple meal.
Designate a 'snack drawer'
Linda and Gemma are advocates of repurposing an unused container, shelf or drawer to make it the family snack drawer. Fill it with foods you're happy for the kids to eat and which they've helped choose.
When the kids come home from school or need a quick snack to fill a hole between meals, let them know they can help themselves to one or two items from the snack drawer. This saves them tucking into food not intended for them or not knowing what to eat.
Easy, healthy school lunches
School lunches are a great opportunity for children to take ownership of their meals, meaning they're more likely to eat and enjoy what they take to school. Ask your children for their list of favourite lunchbox foods, then create a list of the healthiest and most-realistic options.
Linda suggests keeping the list on the pantry door or on the fridge and letting your kids watch how you make and pack the lunchboxes. Once they're old enough, encourage your kids to make their own lunches – this is a great life skill and your kids are less likely to complain about a lunch they packed themselves.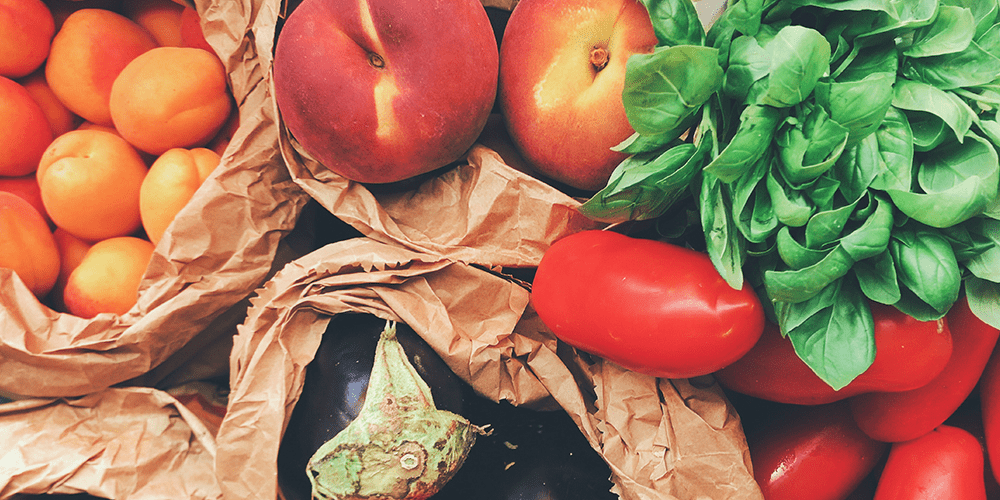 Use beeswax strips and reusable containers for lunches, to help minimise the amount of plastic waste your family produces.
In winter, you can also cook up big batches of food – like soup and stews – to reheat in the mornings and pour into a thermos, giving your kids warm and filling meals on chillier days. You could also use leftovers from dinner if you don't have time to cook separate meals.
School uniforms and equipment
Linda suggests spending some time on Sundays getting school uniforms washed and ready for the week ahead, to save you searching for a clean shirt and matching pair of socks come Monday morning.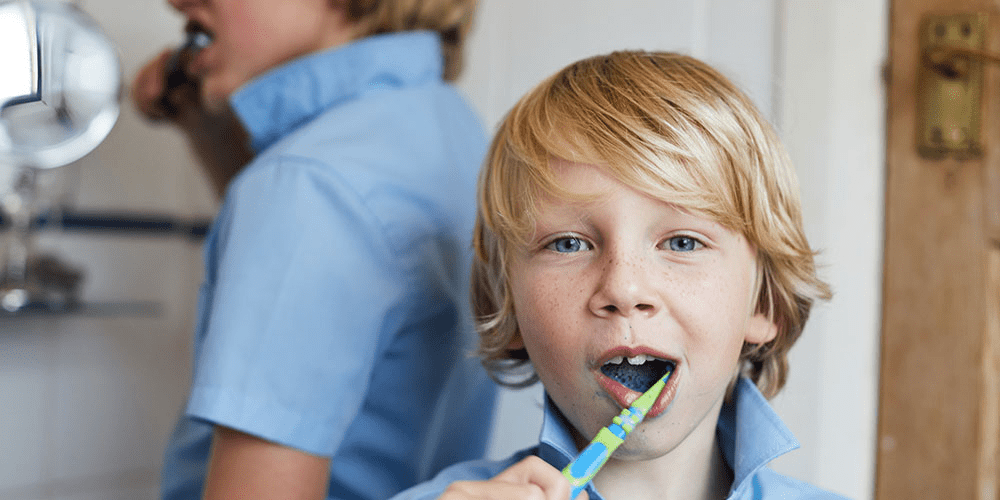 Label shelves and drawers in your kids' bedrooms, so they know where to find everything and encourage them to put their own clothes away. Create an accessible space dedicated to school – whether it's a box, basket or shelf – and store everything related to school life here.
"This provides a very clear home for school items, and you and your child will always know where to find anything related to their uniform and where to put it back," Gemma says. "Realistically, most won't be folded and I'm sure some dirty items will find their way in, but at least it controls where they are stored and creates one spot in which they can rummage for items."
Toy storage
Professional organisers Linda and Gemma advise limiting the number of toys available to your kids at any one time.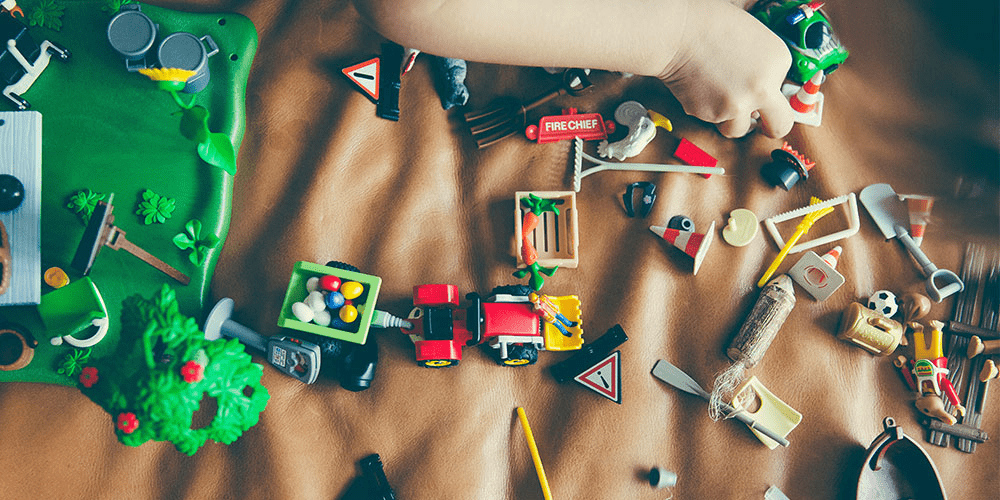 Gemma recommends families create a 'current activities box' for their children. Kids can play with anything in this box, but if they want to play with something not inside, they'll need to swap it out. This limits the number of toys out on the floor at any one time and makes it easy for you or them to clean it up afterwards.
Keeping toys stored in categories – a technique favoured by the KonMari method – in small, clear, stackable boxes makes it easy for kids to find what they're looking for without emptying the entire box to locate it.
Once they're old enough, try to keep your children accountable for their toys and the mess they make – there are plenty of handy storage accessories to help your child manage this.
The Billibag ($69.95) is designed to store the blocks, dress ups and toys usually found floating around on the floor – kids can spread the bag open and play with their toys, before using the drawstring to easily pack everything back up.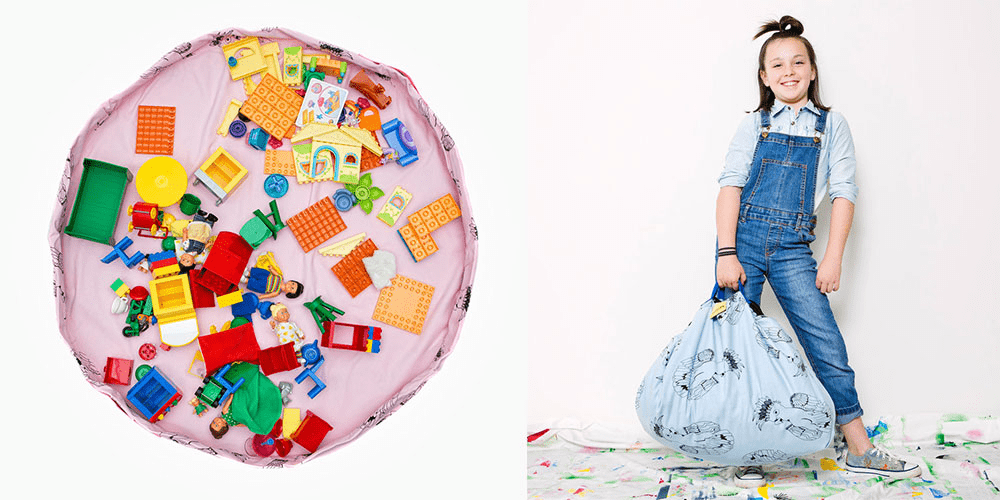 Organisation station
This idea from The Organised Housewife is a budget-friendly way to ensure your kid will never forget PE day again. Pick up a set of plastic drawers and a corkboard and set up an organisation station in their bedrooms, dedicated to getting them sorted for school – label the drawers with Monday, Tuesday, Wednesday, Thursday, Friday, Homework, Lunchboxes and Shoes. Hang a noticeboard above the drawers and pin their schedule, permission slips and weekly chores to it.
Get your kids involved with the management of their organisation station, asking them to fold their clothes and put them in the correct drawer and decorate their noticeboard.
https://www.instagram.com/p/BEuJEghMzUj/
Give everything a home
Create a home for your kids' school kit – storage areas like cubbies for school bags, hooks for their jackets and blazers, shelves for musical instruments and shoe racks for their school shoes.
"This allows them to know where things go and to be able to put it back properly," Gemma says. "Children are quite good at doing this when they have a system in place."
Cleaning
The holidays are the perfect time to get all your kids' school gear clean and sparkling for the new term.
Have your kids empty their school bags out completely, then air them out on the washing line, and wash lunchboxes and drink bottles.
Check if any uniforms repairs need doing, then soak everything that can be washed and rinse it with an anti-bacterial wash to ensure it's clean and to stop any smells from sneaky bacterial growing.
Allow your kids to relax, enjoy and play in their bedrooms during the holidays, but a few days before school resumes, have them clean and tidy their rooms and put everything back in its place.
https://instagram.com/p/BPBH27MhvI_/?utm_source=ig_embed